Thanks, Congrats, High Five.
Throughout the year, many companies take the opportunity to reward employees, vendors and customers for excellent performance and continued service. Whether they are gifts of appreciation, custom awards such as engraved plaques and trophies, or exquisitely cut crystal or glass awards, PIP has a wide selection of wonderful items from which to choose. Enjoy the goodwill associated with recognition, which helps to preserve customer loyalty and employee retention.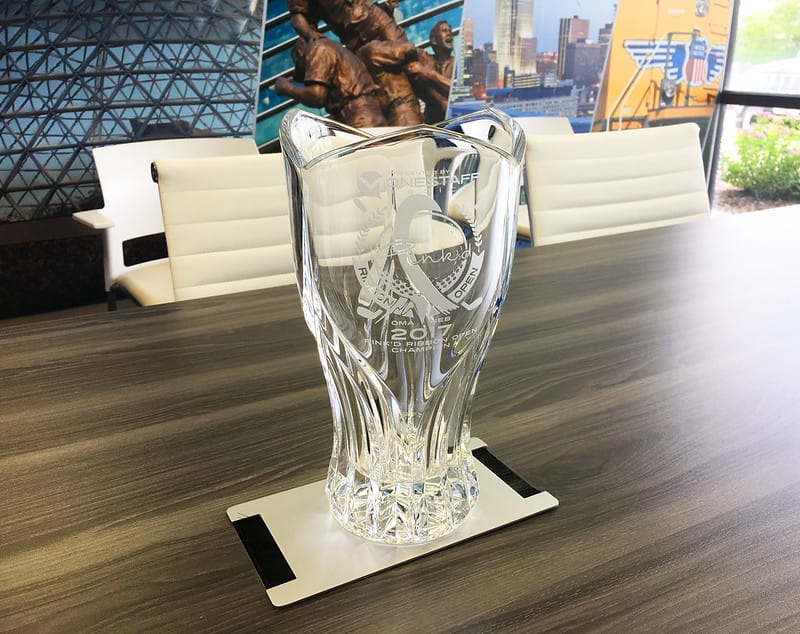 PIP Memphis
1000 June Road
Suite 101
Memphis, TN, 38119-3727
Business Hours
Mon - Fri 8:30 AM - 4:30 PM
The folks at PIP do great work. I get all my printing done here.
i can rely on them for timely and accurate service.
They made a poster for my son better than the design I envisioned ! They do quality work .
People there is super friendly, great store and excellent quality in everything they do.
I love these guys. They were fast,cool, easy to work with. They quickly assisted me with what I needed and I cant wait to use them again! Theyre worth it!