VIDEO PRODUCTION.
It's a well-established fact that human beings are inherently drawn to stories. Be it a concise anecdote or an epic saga, the primary objective of any video should be to weave a narrative that resonates with its target viewers. At PIP, we understand the significance of storytelling in video production and offer our expertise to create captivating content for a diverse range of purposes. Whether you require videos for training and sales, corporate communications, or promotional campaigns, our team has the skills and experience to craft compelling stories that engage and inspire your audience. With our guidance and support, you can rest assured that your video will leave a lasting impact on your viewers and help you achieve your desired outcomes.
Use our full-service capabilities, or choose only the service(s) you need:
Creative brief development
Storyboard design
Scriptwriting and voiceover talent
2D & 3D animation
Live action
Post production
Video embedded in brochures and direct mail
Video displays, kiosks and walls
PIP Butler
1376 NJ-23 North
Butler, NJ 07405
Business Hours
Monday: 8:30 AM - 4:00 PM
Tuesday: 8:30 AM - 4:00 PM
Wednesday: 8:30 AM - 4:00 PM
Thursday: 8:30 AM - 4:00 PM
Friday: 8:30 AM - 4:00 PM
Saturday: Closed
Sunday: Closed
Upcoming 2023 Store Closures: Monday, September 4 - Labor Day Monday, September 25 - Yom Kippur Thurs-Fri, Nov. 23-24 - Thanksgiving M-M, Dec. 25-Jan. 1 - Winter Vacation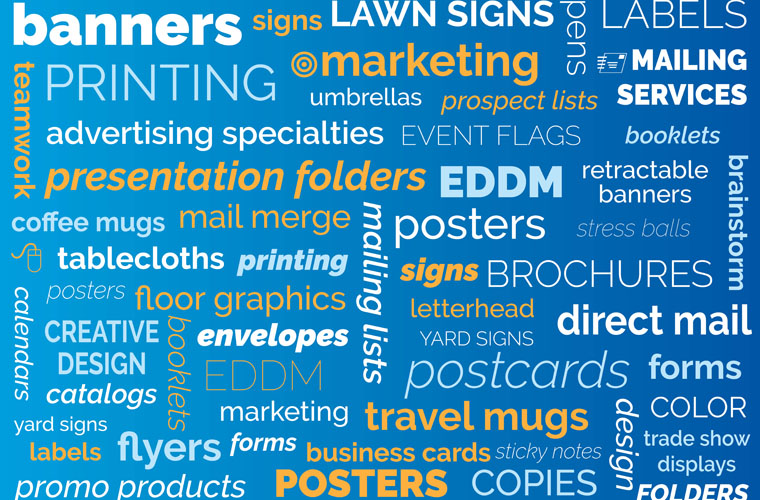 Great service! Staff is knowledgeable and helpful. The material and impressions are excellent, exactly what we needed. Everything was done within the time frame agreed on. I'm very happy with product and service!
Gary was quick in returning my emails and he printed very quickly programs for our BHS bulldogs football program. The quality of the programs were fantastic. Thank you PIP!
Gary and Myron at PIP Butler are FANTASTIC! I would highly recommend using their services to anyone in need of a quality printing company. Not only are they client centric however they are highly communicative and very efficient. Couldn't be more appreciative.
Bought some business cards from PIP Printing of Butler. The service was professional, friendly and they were very easy to deal with. The cards were done perfectly, quickly and the quality of the material top notch at a very fair price. I whole heartedly reccomend PIP Printing of Butler.
I recently had PIP make 14 signs for a golf outing I was running. I stopped in on a Thursday and told them what I needed and it was done by the following Wednesday. The quality was incredible everything came out perfect and they were very reasonable priced. Less expensive than the websites I searched. PIP will be the only place I go for anything I need printed in the future. Thank you PIP for a job well done!
Our church has been using PIP for many years and we've been very happy with their print quality as well as the prompt, professional, and friendly service. Highly recommend!
Gary and Myron did an excellent job printing my artwork for me! They are both so knowledgeable and helped me figure out the perfect card-stock. They'll do a great job for you! They really know what they're doing.
We use PIP Printing in Butler for many of our office products (envelopes, graph pads, etc.). Their customer service is excellent and easy to work with and the final product is always quality!
PIP Printing always takes care of the promotional items I need for my business. They are always prompt to respond and they get the job done on time and accurate. Thank you.
Gary and Myron did an excellent job printing my artwork for me! They are both so knowledgeable and helped me figure out the perfect card-stock. They'll do a great job for you! They really know what they're doing.
Fabulous personnel! Fabulous service! Fabulous products! Will never enter Staples again! Cannot recommend highly enough! Great place for all your business needs that make you really feel like a valued customer and not just a number
Great company to deal with! Quality work, quick turnaround time and friendly service. I have dealt with many printing companies, and PIP in Butler is one of the best, I highly recommend.
My absolute favorite printing shop. Gary and Myron are so easy to work with and everything is done timely and professionally. I love working with them. Can't recommend them enough!!!
Gary, I love everything and will definitely be ordering more items in the future. Thank you, it was so easy to work with you on this and actually one of the fun parts of my job.
I've used PIP a few times for my businesses and had a great experience each and every time. Fast, knowledgable and very helpful in every aspect of the process. I'd highly reccomend PIP.
I just reordered my Business cards and got new ones in less than 5 days I have been going there since there were in town. Never a mess up and on time. its been over 20 years now. Erik Wayne President Gabriel Sound.
PIP is our go-to partner when we need posters, letterhead, business cards, brochures and other marketing materials printed quickly and at the highest quality. They are very easy to work with and provided personal assistance for any questions we have.
Gary is the right person when you want to have an ease of mind. He is very knowledgeable, helpful and positive. The printing quality is also flawless and the service is as expected. You can hand over the job, knowing that it is done well.
PIP Printing were instrumental in the success of our project. With their help, starting with their invaluable suggestions, total consciousness and awareness of our needs and their ability to meets our needs, we were able to publish our associations phone directory which had not been published in ten years. Also very important was the quality of the paper used, the binding and their effort to make sure the advertising portion of the directory was of the most highest quality. I shouldn't forget that the pricing was fair for the work that they did. Thank you Gary and Myron. By the way, The Flag they created for us was most admired by the association members and will be enjoyed for many years to come. Frances O. Pres. Achievers club
We recently ordered custom printed binders and tabs from PIP. Not only were Gary's recommendations on point, the end result came out fantastic. The custom binders are perfect and exactly what we were looking for; our clients are so happy as well! Turn around time and pricing were key to this project and PIP came through, as they always do.
I've been using PIP in Butler for about 15 years. There is not 1 negative thing I can say about them. All my projects are always finished quickly and very efficiently. The quality of their products is impressive, and the quality of their work is impeccable. Gary and Myron are very thorough, knowledgeable, and extremely easy to work with. I would highly recommend PIP in Butler. They are the best!
We recently ordered some custom stationary from PIP Printing of Butler. The quality of the paper and envelopes were exactly what we were looking for. They were very nice to work with and got back to us immediately. Pricing was very reasonable which is always a bonus. Highly recommend!!!