Blog Post | Nov 08, 2022
5 Tips for Improving Email Deliverability
Counter poor email deliverability—getting email in your subscribers' inboxes without getting relegated to the dreaded spam folder—with these five tips for improving your online reputation and list management.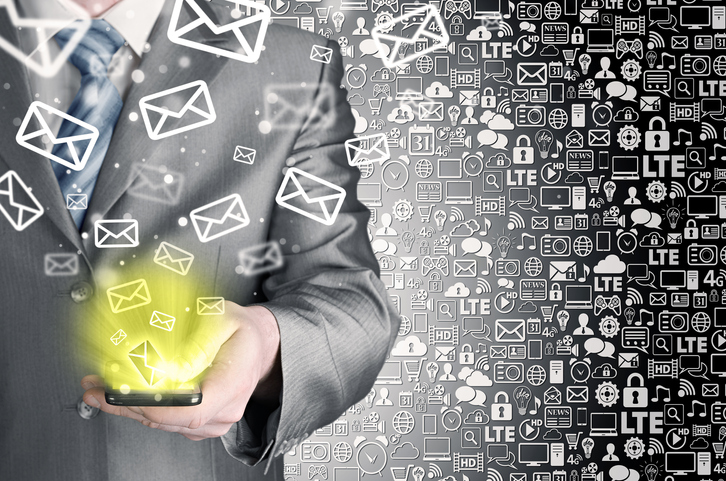 Integrated marketers know that when email deliverability is working, your campaigns excel. You're seeing conversions, making sales, connecting with your audience. But
when deliverability is poor
, it can be stressful and disruptive.
Don't take chances with your reputation with customers or your ISP, take charge of your email deliverability now!
Email deliverability refers to how successful you are at sending email to your subscribers' inboxes instead of being relegated to their spam folders. You're likely experiencing deliverability problems if you notice a dip in your email open rates or find yourself blacklisted as a spammer. Whichever is the case, it's time to investigate and adjust your email strategy.
5 Essential Actions
Below are five steps you can take to safeguard your email reputation and improve email deliverability.
Segment Your List
– If engagement is important to you, don't send bulk emails to your entire database. Improve the chances of your audience reading your messages by segmenting your lists based on demographics that align with your content. Put the time in to strategically determine who to target with each email you send.
Rethink Your Subject Lines
– Your
subject line
is the first thing your audience sees, and it will help determine whether they open your message. Use memorable, interesting language without using spammy language that triggers an ISP filter. Carefully reflect on your subject and try to focus on providing value without being overly salesy or aggressive.
Clean Your Lists Regularly
– A large database may seem like a great thing to have, but not if it's filled with indifferent, disengaged subscribers. Verify emails periodically and cull your lists, cutting the dead weight by cleaning and purging your lists of deactivated or inactive email addresses that drag deliverability down. This will also help eliminate harmful hard bounces that can affect your credibility.
Use a Double Opt-In System
– One way to keep lists from becoming obsolete quickly is to verify emails with a
double opt-in confirmation
. With this method, once a user subscribes to your mailing list or database, a follow up email is sent for confirmation. Users then click a link within the email to guarantee that only genuine, valid emails go into your database. An interesting note: In some European countries, double opt-in confirmation is required.
Sender Name
– Avoid audience and ISP confusion by using a consistent name for sending emails. Deploying messages from a variety of sender names can undermine your brand. Should readers open your emails if they don't recognize the sender's name? Try sending emails from your brand name or from a real person in your organization to limit opt-outs from confused recipients.
If you implement these tactics—and refresh them periodically—you should see improved engagement, better list outreach and an overall more effective database.