Blog Post | Nov 22, 2022
How User-Generated Content Revolutionizes Marketing
Marketing can be costly, requiring a broad array of research, testing and tracking. But taking advantage of organically produced user-generated content (UGC) can enable you to save money, grow your audience and deliver more value. This article provides an overview of the basics of UGC and its value to integrated marketers.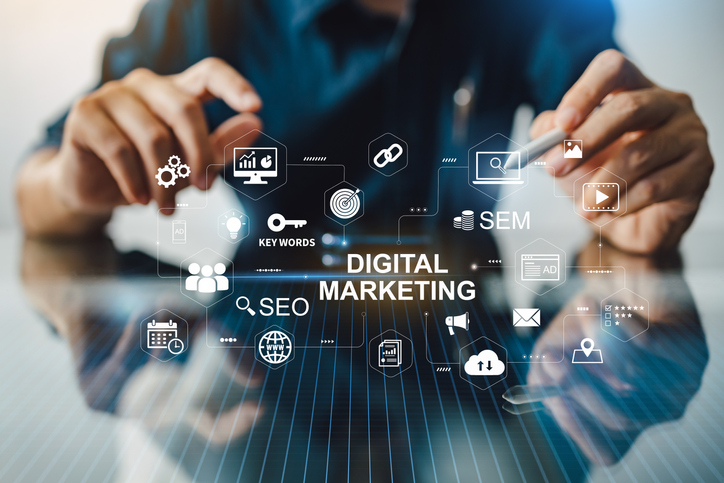 User-generated content (UGC) is an easy and affordable way for integrated marketers to benefit from customers who help spread the news about brands on social media, across campaigns or anywhere else that promotions are taking place. If you haven't used it before, you may need to know more details like what it is, where it comes from, how it works and why you should use it.
What is UGC?
UGC is original, brand-specific content created and shared by customers instead of by your team or company. This valuable
marketing tool
can be repurposed by integrated marketers and their teams, but what is important is that it was generated by your customers and their implied or explicit endorsement will help build your credibility in the marketplace. UGC can come in various forms: blog posts, images, live streams, product reviews, social media content (e.g., a tweet or post about your brand), testimonials, videos or YouTube content.
How Does UGC Work?
The goal of any UGC campaign is for your audience to generate content that informs the buying decisions of others. The content can demonstrate the capabilities of your product or service,
increase awareness
or provide social proof prior to purchasing. Content created by consumers helps connect brands to fans who organically demonstrate their happiness with a product or service; in return, the fan gets notice (and incentives) from the brand.
92% of consumers are more likely to trust a recommendation from another person over branded content, according to the Nielsen Consumer Trust Index
Where Does UGC Come From?
UGC is typically
created by
your customers, fans and brand loyalists—even occasionally by employees. Typically, if your brand already has an engaged audience, you can solicit content from them in exchange for brand-related incentives like free products, gift cards, discount codes or similar perks. You will need to tell your customers where and how to share their content with custom hashtags or on specific platforms. Use this as a jumping off point to continue to interact with the most engaged fans.
Why is UGC Effective?
UGC conquers consumers' distrust of advertising and sales by creating a community. When UGC creators post about your brand, their readers find the feedback more trustworthy than a company-generated marketing message. When you reshare that content from real consumers, your existing audience can engage with them for the "true" story.
Today's consumers, particularly millennials and Gen Z, crowdsource thoughts and feedback when making purchasing decisions, so UGC is highly meaningful to them. UGC is also
cost-effective
for brands because most of the content is created for free by consumers excited to share their experiences. While users receive products and discounts, the price tag is far below that of other advertising methods. UGC also helps with organic search engine optimization because new content is regularly indexed by search engines.
Benefits of UGC
As noted above, there are many benefits to brands for using user-generated content. The statistics bear it out! A
2021 UGC report by Tintup
found that 93% of marketers agreed that consumers trusted customer content more than brand content. A
report by Nosto
found that 79% of people said that UGC highly influences their purchasing decisions, and consumers find UGC almost 10 times more impactful than influencer content.
With a lot to gain and very little downside, you may want to consider soliciting UGC. You're likely to see that the benefits far outpace other marketing tactics you're experimenting with.