BOOTH STORAGE & RENTAL
In today's fast-paced business world, office space is a valuable commodity, and it is often challenging to find adequate space for all of the equipment and supplies that a company needs to function efficiently. One area that can pose a particular challenge is storing tradeshow displays onsite. Fortunately, there is a solution to this problem, and it comes in the form of PIP's booth storage and rental services.
At PIP, we understand that companies of all sizes rely on tradeshows and exhibitions to showcase their products and services to potential customers. However, when it comes to storing and transporting the displays and equipment needed for these events, many companies struggle to find the space and resources necessary to do so. That's where our booth storage and rental services come in.
With PIP, companies can enjoy the peace of mind that comes with knowing their tradeshow displays are in good hands. We offer a range of storage options for small-scale exhibits, from countertop signs and free-standing banners to non-crated displays. Our facilities are secure, climate-controlled, and equipped with state-of-the-art security measures to ensure the safety and protection of your valuable assets.
In addition to booth storage, PIP also offers rental services for companies that need additional displays or equipment for their tradeshows and events. Our rental options include a wide variety of displays, stands, and accessories, all of which can be customized to meet the unique needs of your business.
At PIP, we pride ourselves on providing high-quality, personalized service to every customer. Whether you need booth storage, rental services, or both, our team of experienced professionals is here to help you every step of the way. With our flexible options, competitive pricing, and unmatched customer service, PIP is the perfect partner for all of your tradeshow and exhibition needs.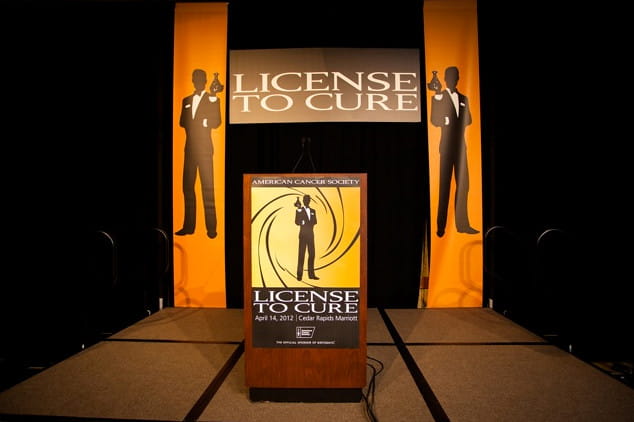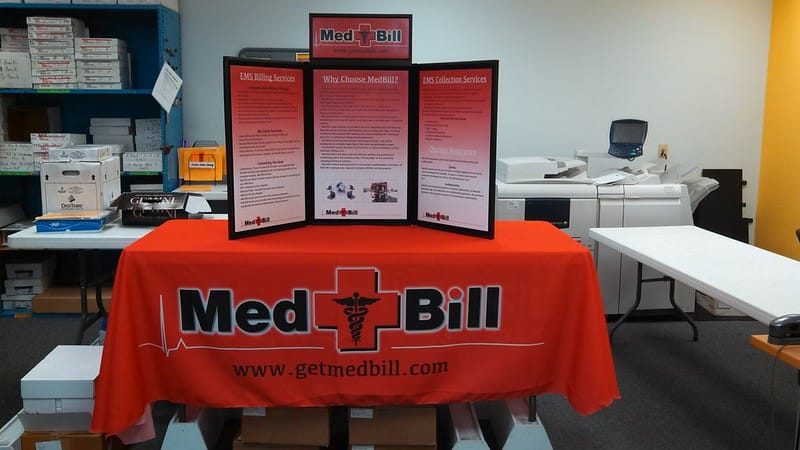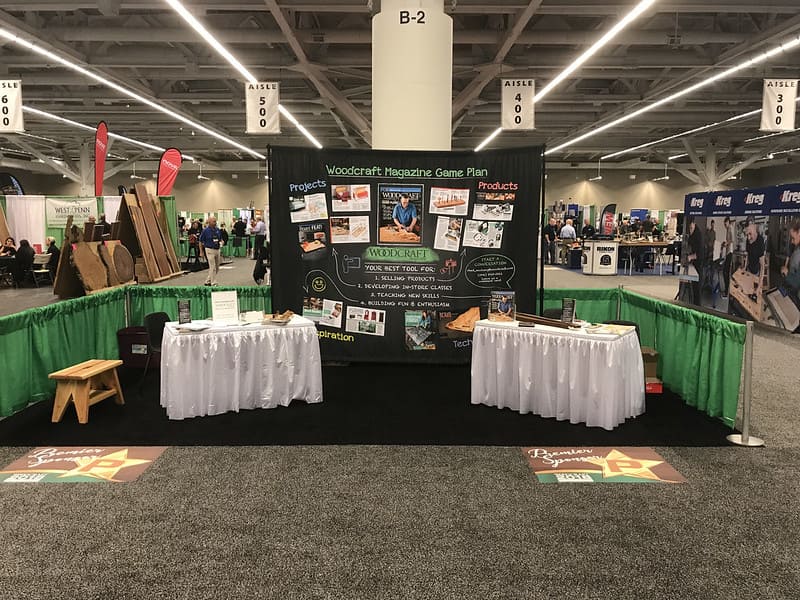 PIP Omaha
11067 W. Maple Road
Omaha, NE 68164
Business Hours
Mon - Fri 8:30 AM - 5:00 PM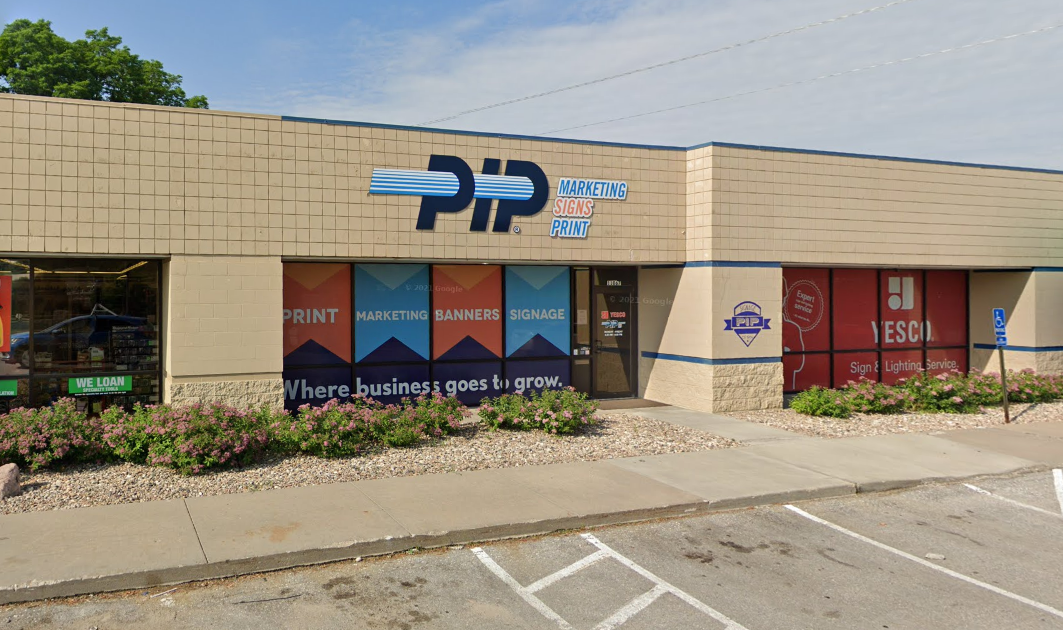 Pip Marketing has been printing our Miss Omaha Organization program books for several years and have done a phenomenal job. Even when we run into a last-minute issue - they get you on the phone as a team to discuss options to rectify the situation and their timing is impeccable. Would recommend to anyone.
Quick, professional service. They completed a job for me a larger competitor couldn't (wouldn't) do. They were a bit pricey, higher than I thought appropriate, but I would still go back and recommend others to do the same.
We use PIP Printing and Marketing for all of our businesses printing and graphics. They do excellent work quickly at a reasonable price. Everyone there is a professional and pleasant. A big thanks to Elysia, April and Debbie for their help on our most recent order!
Courtney has been a real pleasure to work with! She's timely and thoughtful in all of her communications. I highly recommend working with her and the PIP team!
Great pricing, fast installation times, great customer service. Definitely consider this company for any vinyl or signage for your store-fronts.
PIP has been our go to printing company for many years as they are quick, reliable and friendly on a consistent basis. April, Elysia and Noah are true rock stars!
PIP is the place to go! As a corporate and wedding full service wedding planner and designer, printing is big. Our clients expect absolute perfection and that is what we receive with Pip Printing. Not to mention, they are extremely professional, timely, and have excellent customer service. It is always a good day when I get to stop in to Pip. 10/10 recommend!
I love working with Peg and the lovely ladies at PIP. They are very responsive and have a quick turn around on our products. I would definitely recommend them for all your printing needs.
I've gotten business cards and yard signs from PIP and I've loved the level of service and the quality. I just started a second business and they had me a new set of business cards within a week and they look great.
Pip Printing makes all my print jobs easy! Fast, friendly service and always exceeds my wishes!
I love working with Courtney, she is so helpful! We usually set up a meeting and I go over what kind of promotional items I am looking for then she puts together a personal online catalog. It makes the whole process so much easier for me and the quality of the products are always great. Highly recommend working with Pip!
Excellent quality! Very responsive to changes in initial design. Timely and very easy to work with.
Pip is our go-to place for all of our printing and signage stuff! Love the staff. Everyone is so friendly and knowledgeable. Great customer support! I used pip for personal and our business needs! We have used pip for door hanger advertisements, business cards, brochures, t-shirt printing and they are even doing our store front window advertisement! Keep up the good work!
Courtney at PIP printing was the best. My order was perfect and Courtney helped every step of the way.
Melissa Bauersachs (PWks)
Courtney went above and beyond to help me get a product that was supposed to take almost 4 months. She worked her magic and they showed up 2 months early. Now that is AMAZING! If you need help ask for Courtney and she can show you how it's done! Thank you Courtney!!!!!
Courtney was so knowledgeable and informative. It was wonderful to see all the options available for my business. Definitely recommend.
Excellent service and products!
I ordered business cards and ink stamp both turned out perfect in a timely manner! Thank you!
I have used them several times and I'm super happy every time! So thankful for awesome local companies, such as these! Taylor is awesome!!
Noel has been helping me with a number of different things and I could not be happier! Easy to work with and I'm beyond impressed with the quality of products. I will continue to contact noel and PIP in the future!
I've used other places for our company business cards. After using PIP I will not use anyone else again. Not only was the cost less, but the quality of the cards was above and beyond what I expected. It's nice to know that there is a company who provides a quality product at an affordable cost!
Debbie and her team at PIP Marketing, Signs and Print are the Awesome! They print all of our office letterhead, business cards, labels and signage for Infinity CPA Group, LLC. They also have done great work with on pieces for my church and association groups. They do excellent work and are the experts in their industry.
Choose PIP Printing for all your signage amd print needs!! Debbie and her team at PIP Printing are very friendly to work with. They are able to take your idea and design exactly what you need. PIP has printed notepads and signs for myself and friends that I have referred. The best was the sign they made for my mom's child care center. The design was perfect for my mom's child care center. Beautiful colors and high quality!
John Schmitz from PIP Marketing did a fantastic job!! John really listened to us on what we wanted for both companies that the owner owns. The delivery & installment was on time and done great!! We will be using them in the future and I highly recommend them!!!
A friend recommended that I switch our business printing to PIP and Deb Bremer and I am so glad we did. We have been in business for 24 years and have now used PIP for about 5 years and they are fast, economical, and very consistent. They take care of all our printing needs as well as signage for our building and it has all been great! If you would like a recommendation, feel free to call Enchanted Travel. Thank you
Our sales rep, John is fantastic. He responds to all of our needs with timely communication and price quotes, and is even willing to stop at our office with samples when needed. We use PIP for all of our printing needs from office documents to marketing brochures, business cards , door hangers, and yard signs. We highly recommend the team at PIP!