Blog Post | Sep 13, 2022
Swag for All Seasons - A Calendar-Specific Guide to Promotional Items
Promotional items offer big benefits 365 days a year, but seasonal swag can have an even more powerful impact. Here are a few suggestions to help integrated marketers use swag to make an impression on customers, employees and other recipients.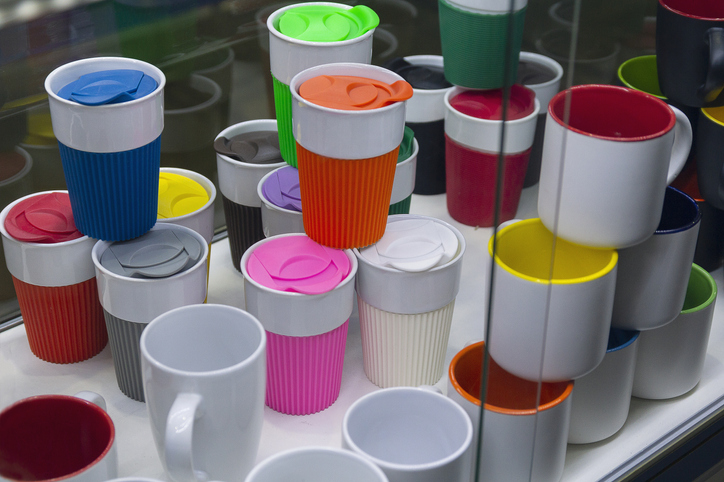 Season after season, there's one thing that never goes out of style: good swag! A high-quality promotional gift works 365 days a year—but we still encourage you to think about the impact seasonal swag can make.
In particular, consider the hallmarks and events of each season. By combining swag with a memorable occasion, you're doing two things:
Creating an emotional pull.

This fascinating article

talks about the process of how items can become "anchors" for memories and emotions. For example, say you gift an employee or a potential client a branded beach towel, and that towel gets taken on a fantastic vacation or to a fun-filled day at the pool. An association is formed so that every time the recipient sees the towel, they'll think of your company and a positive emotional trigger will be activated.
Increasing the odds that your swag will wind up in a photograph, which could be shared on social media, increasing your reach.
We have thousands of items to fit a variety of price points, but the list below represents a curated approach to seasonal swag – and why it works!
Fall
Fall means back to school (and back-to-school sporting events), cooler temperatures and, of course, the run-up to the holiday season.
Blankets. We have dozens of beautiful options that can showcase your logo, including Sherpa fleece, throw blankets and even include built-in carriers.
Stadium seating. Folding chairs and cushions are affordable, and you can even use them to create themed packages: for instance, an "ultimate tailgate party" package could also include a cooler, tumblers and drink cozies.
Branded mugs and tumblers. Fall is pumpkin spice latte season for a huge portion of the population! Mugs and tumblers are timeless tchotchkes that will help your business make an impression far beyond fall:

one study says a piece of branded drinkware generates 1,400 impressions

in its life of use.
Scented candles. Pardon the pun, but giving cozy candles makes scents since our sense of smell is tied to emotion and memory—and that can make people more likely to open their wallets.
Winter
This season, gift practical items to help recipients get through cooler months.
Beanies. These knitted headwear items make great swag because they're useful, and anyone can rock them—no matter the gender or what part of the country they're in!
Scarves. These items are a little more cold-weather specific, but they make the perfect canvas for a beautiful logo and design.
Jackets. If you're looking for a high-end gift for VIPs, we've got attractive, functional jackets to fit different style choices and climates.
Hand sanitizers. Winter is when cold and flu season is at its worst, so portable branded hand sanitizer makes for a thoughtful touch.
Spring
For many, spring means a return to the ballpark. Late spring is also the time for many graduations and weddings.
Baseball caps. These year-round favorites are always a hit and are available in various styles and materials.
Umbrellas. Even when the calendar says spring, a lot of the country is still getting rain. Help those on your list be ready for spring showers with a nice umbrella.
Branded picture frames (both analog and digital). These attractive pieces will showcase memories; every time your recipient looks at the photo and frame, your business will be there!
T-shirts. Quality logoed tees are another timeless favorite, but warming temperatures are a good excuse to gift a colorful T-shirt. Plus, you can never have enough T-shirts. Maybe that's why these popular items are held onto and worn for up to two years!
Summer
Give swag that encourages enjoyment of the season's pleasures. The options are endless, but some of the more popular offerings include:
Beach towels. Don't just slap on your logo. We can help you create beautiful graphics that recipients will want to show off.
Pool toys. True story: one of our staff still talks about a branded blow-up pool toy her uncle's vendor gifted him when she was a child. A pool toy can help create strong positive associations.>
Sunscreen. Travel-friendly mini sunscreen bottles with a carabiner clip or keychain are a must for outdoor events.
Custom-logo sunglasses. We've got a wide range of options, from colorful and inexpensive to designer eyewear that you can put your logo on.
Quality Swag is Always in Season
Good swag is always in demand, and in addition to seasonal items, we can also provide you with evergreen items like tote bags, pens and stationery, tech tools and more. We'd love to discuss your swag needs, so contact us today.