We Can Help.
The safety and security of customers and employees should always be a top priority for any business. One of the most effective ways to achieve this is through the use of appropriate signage throughout the establishment. Signage is a crucial tool that helps communicate and remind everyone about the guidelines and precautions required to maintain a healthy and secure environment.
To address this need, PIP provides a range of design, printing, and installation services to help businesses create suitable signage and barriers that streamline the social distancing and safety process. By utilizing PIP's services, businesses can focus on their core operations while also ensuring the protection of their customers and employees. PIP's experienced professionals offer a variety of sign and barrier solutions, including floor markers, posters, acrylic barriers, and directional signs. These materials can be customized to meet each business's unique requirements, ensuring that the signage effectively communicates the necessary information to both customers and employees.
With PIP's comprehensive services, businesses can rest assured that their signage needs are taken care of, from design to installation. This enables them to concentrate their time and resources on other essential aspects of their business, while still maintaining a safe and secure environment for all. By partnering with PIP, businesses can trust that their signage needs are in the hands of skilled professionals who prioritize quality and customer satisfaction.
As your primary resource for social distancing and safety items, we provide comprehensive capabilities to get you what you need:
A-frame signs
Retractable banners
Window graphics
Floor graphics
Counter cards
Custom printed masks
Sneeze guards
And, if you don't see what you need here, give us a call. More than likely we can help!
Turn to PIP to help you source sneeze guards and barriers for your business.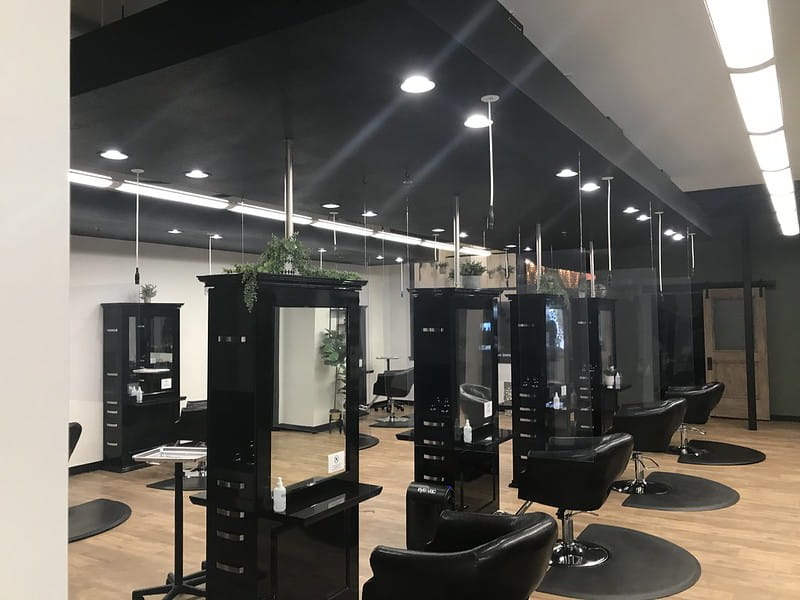 Custom Masks
Branded logo masks for employees are popular across many different types of companies.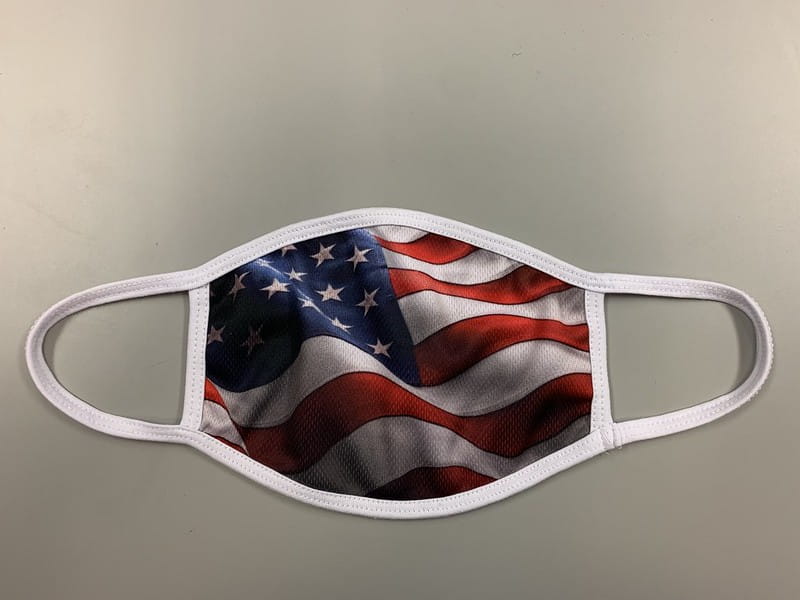 Stand Apart

Floor graphics are nearly everywhere. From design to production to installation, let us take care of it.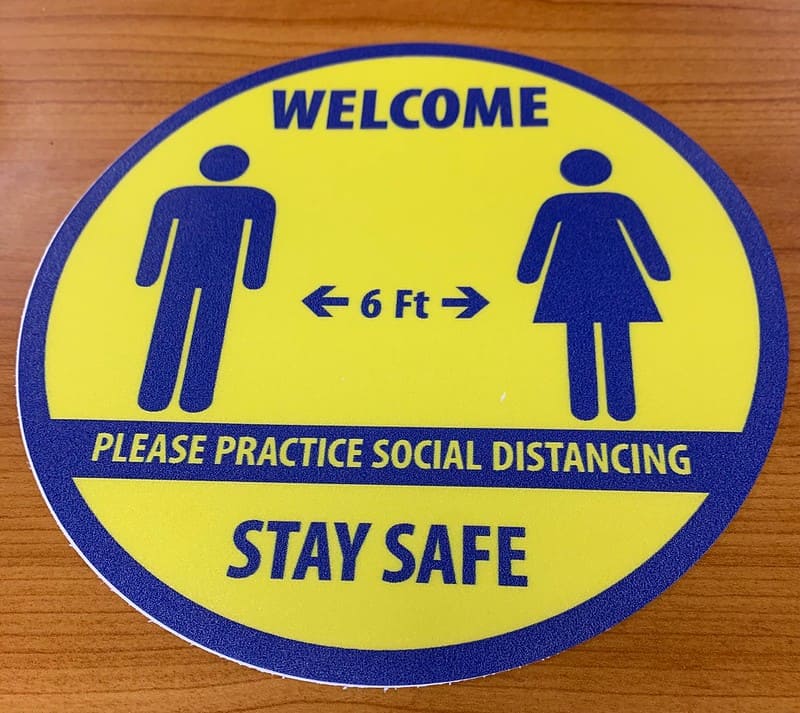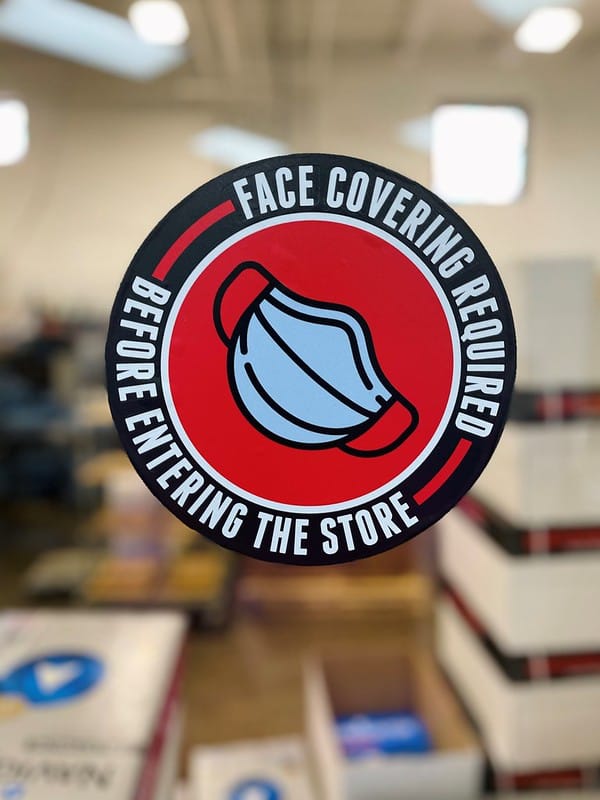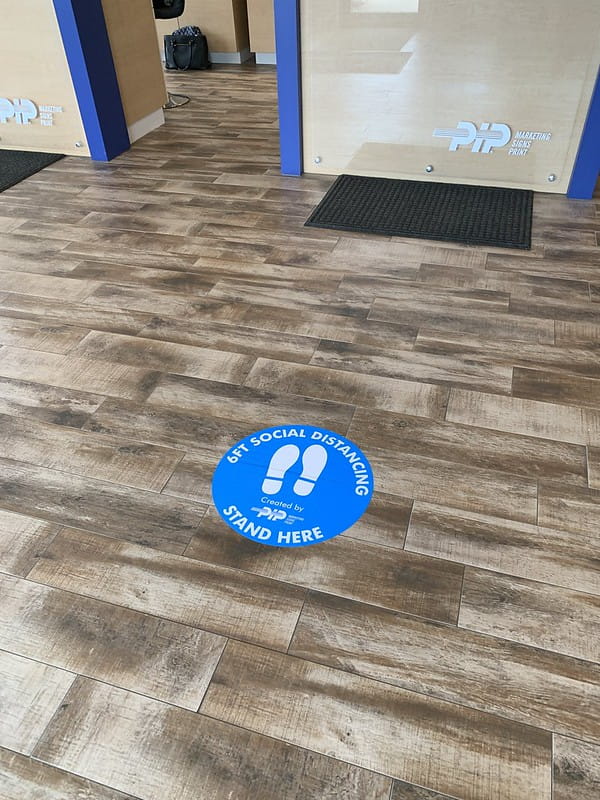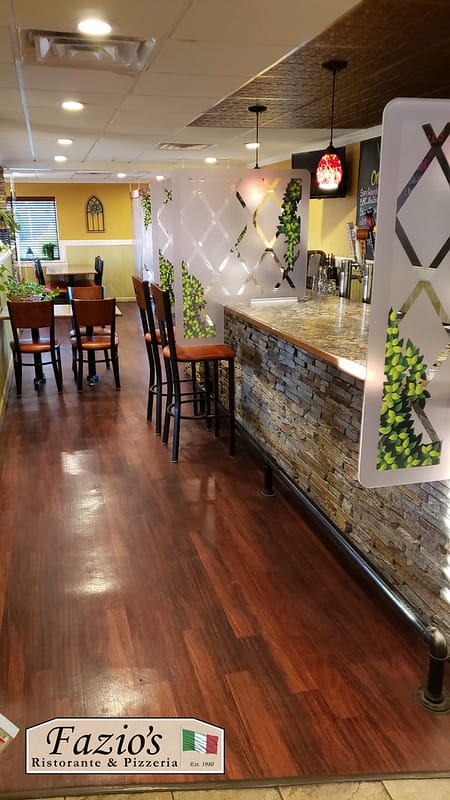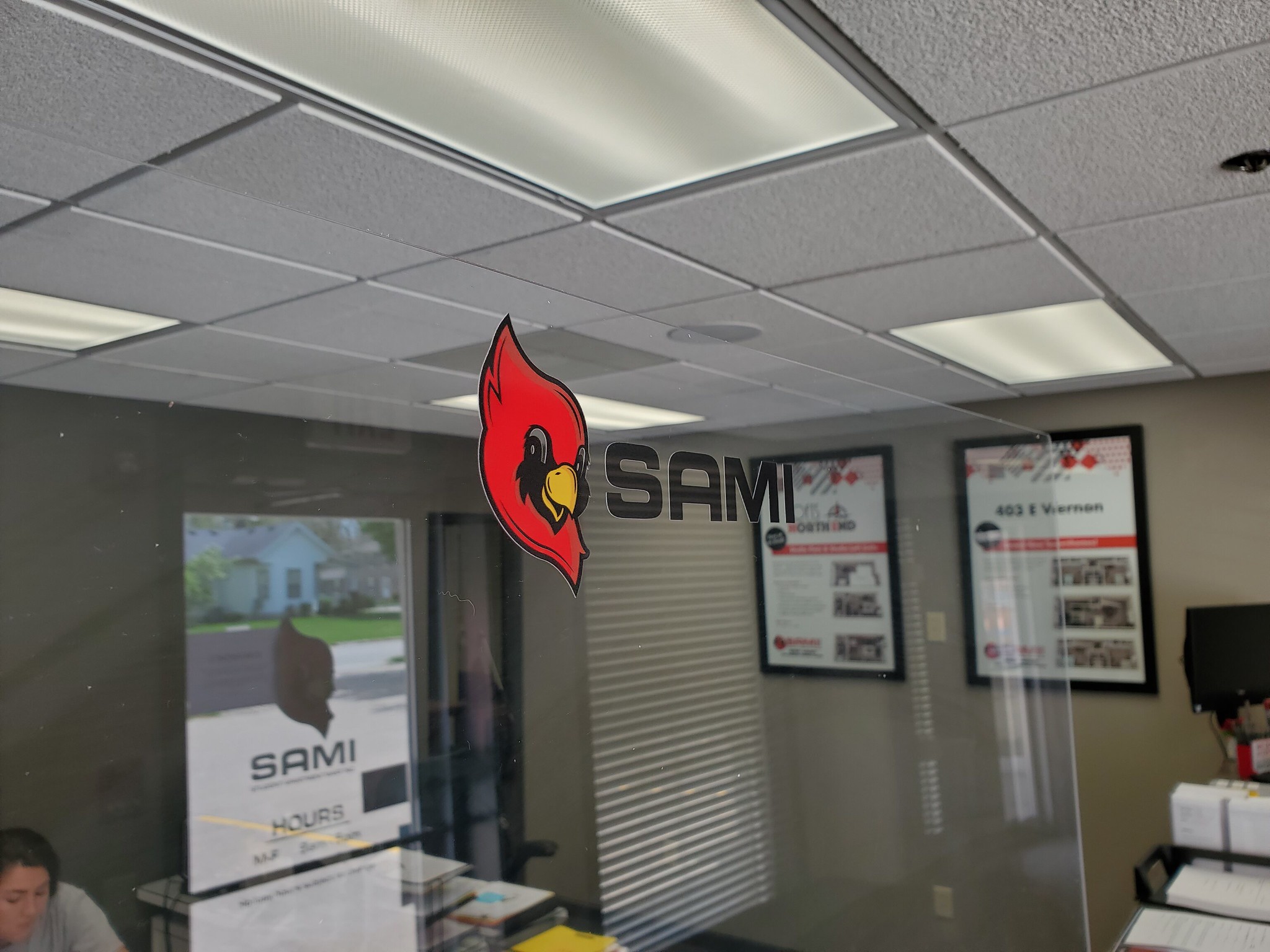 Social Distancing & Safety Products and Services
PIP Mentor
7533 Tyler Boulevard
Suite D
Mentor, OH 44060-5415
Business Hours
Monday: 8:00 AM - 5:00 PM
Tuesday: 8:00 AM - 5:00 PM
Wednesday: 8:00 AM - 5:00 PM
Thursday: 8:00 AM - 5:00 PM
Friday: 8:00 AM - 5:00 PM
I had my wedding invitations printed here and they came out great! The staff is very quick and professional. Highly recommend!!
They do great work at PIP print on any thing you what them to do...and gets done in prompt time. I've order alot and Everything comes out perfect and satisfying for the great work. I highly recommend this place. 🫠
They do great work at PIP print on any thing you what them to do...and gets done in prompt time. I've order alot and Everything comes out perfect and satisfying for the great work. I highly recommend this place. 🫠
I have ordered numerous items from PIP Printing and I have been very satisfied with the outcome each time. They are professional and courteous. They complete the jobs quickly. I would recommend anyone to have their printing jobs done with PIP Printing.
I honestly can say this company puts customer needs first but also has a HUGE heart for the community as well . They are kind, giving , selfless, honest and a rare business with integrity. I personally will never have to look for another company for all my organizations needs
Don and his team at Pip Marketing were lifesavers! I recently had a project with a very tight deadline and they were able to deliver, not only on time but with a product that was high quality and was used to make my company look very professional! I could not have successfully done my project without their help. I would highly recommend them for any of your printing needs. They are professional, courteous, and willing to help in any way they can. And the products are great! We will definitely use their services in the future!
If you're looking for a professional company that has top notch standards in customer service and reliability while producing high quality products, look no further! The team at PIP has been incredible to work with and I would highly recommend them to anyone for any project large or small!
Loved the service we received from everyone at PIP. The Graduation Invitations came out fabulous and we look forward to working with Don and Jim with our business printing. We are very pleased with the attention to detail and customer service.
This is THE place to go for banner and other print needs in the Mentor area. Don, Jim, and Jerry are so professional, courteous, and kind. They do not outsource banners to another company. They are so helpful in getting you the information and products you need with great follow-up and turnaround time. Not to mention reasonable pricing.
Pip has always been so wonderful to work with! The quality of work they do is the best in town! They have a quick turnaround time and are some of the most pleasant vendors I've had the pleasure of working with! (Lake Humane Society)
I recently had PIP Marketing install a new window decal for my business and I was blown away by the amazing customer service and kindness shown by Don, our salesperson. The install was fast, professional, and precise. We look forward to working more with Don on a few other projects in the future!
PIP is a great company! We've worked with them on several projects, and they are always timely and responsive, and their products are excellent. They're always professional and helpful. (And their shipping is super fast!)
Jerry and Jim at PIP Printing are so easy to work with. Quality is great and the price is right. Most recently they printed programs along with last minute posters for our fund raiser and they were perfect. We appreciate you.
If you need yard signs, banners, stickers, or any printing needs!! This company is the GO to!!!!! Don our sales rep is awesome knows your needs to meet your demand!! That's Love doing business with you guys!!!
I use pip marketing and signs for all of my needs, sometimes I get very specific on the menus that I need printed and they do it to Perfection every time I couldn't be more happy with their service and their Friendly Smiles they always help me along when I need the help whether it is my fine dining events for menus or bigger signs for my barbecue events they're always there for my needs I recommend them highly
PIP printing saved us when our copy machine was down for service. Their quality work and efficient timelines were amazing. I would highly recommend PIP for all of your printing needs!
Great customer in a timely manner and the quality was excellent I'll be going back thank you .
We worked with Don at PIP Marketing on a tradeshow tablecloth and logo'd 10x10 pop up tent. He was wonderful to work with and the turnaround time was amazing. The products were high quality and really made our booth look very professional. Thank you Don and PIP Marketing
Our neighborhood association experiences nothing but timely, courteous, and accurate printing from PIP Mentor of its newsletters, forms, and signs.
Honestly can't say enough about not just the business and the work that they put out but the gentlemen who run the establishment as well. I don't believe I could give a better review of a place than basically saying I will guarantee you're going to get whatever you want from these Gentleman done right. To mention I haven't found anything they haven't been able to help me with.
Excellent customer service and awesome pricing. Don goes out of his way to make sure everything is on track. They even deliver! Highly recommend this company. Also have used them for my Camaro club posters.
These guys are absolutely awesome I can't even begin to say enough I will probably though here in the near future
If you need yard signs, banners, stickers, or any printing needs!! This company is the GO to!!!!! Don our sales rep is awesome knows your needs to meet your demand!! That's Love doing business with you guys!!!
Jim and Jerry are two very outstanding people. I have been using them for my business for several years and they've never failed me. Whenever we need something new they are patient and very knowledgeable and help us through every process we need to help our business look better! I can't thank them enough and I am so happy that they are there! The personal services unbeatable.! We purchase are quoting sheets from them as well as other things necessary to run our business.! If I can give them 10 stars I certainly would!
Best printers and most honest people you will ever meet. They now do blue prints too.
Everyone is outstanding! These people do a wonderful job. They listen to you, they work with you till you are satisfied. We highly recommend PIP for all labeling & signage.
Very professional. They do a great job for me every year!
Great service and the staff was very professional and knowledgeable about everything I needed help with. They weren't afraid to step in and help me get the perfect T-shirt for my business. Since choosing to use their services we have already seen a difference in our marketing strategies and we ended up ordering more shirts in less than a week because everyone wanted them!! So pleased with my experience. I highly recommend!!
PIP Marketing has been amazing to work with! They do a great job walking you through the process no matter what the product! Great quality work, affordable prices for all of our needs. Their salesperson Don always goes above and beyond for his customers in great detail. Looking forward to furthering this business relationship!
Today, I went to PIP Marketing, Signs, and Print. I met Jim and Jerry and they were easy to work wit. They even gave me a tour of all there machines and what they can do for my business. I would highly recommend them to anyone that needs their services. 2 great guys right there. Will definitely recommend to other business owners.
I would recommend PIP for anyone that would like a personalized service. They worked with us to get things just right. Very responsive in helping us meet our needs. That is why we continue to use PIP. A big thank you to Jim and the gang.